Emergency And Disaster Response/Remediation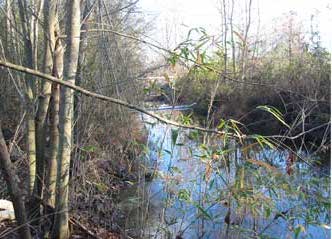 Petroleum Transport and Trucking
Emergency And Disaster Response/Remediation
Client: Petroleum transport company
Location: Eastern NC area
Introduction
Highlands Environmental Solutions, Inc. (HES) was retained to assist on an emergency response incident involving a petroleum transport tanker that had overturned along a major highway near Greenville, North Carolina.
Overview
The tanker was transporting approximately 7500 gallons of diesel fuel, which was released from the damaged tanker and impacted adjacent surface soils and a nearby stream. Extensive product recovery activities were performed to remove product from the stream, thereby minimizing impacts to surface water quality. Close coordination of project activities with the NCDOT was required, since this incident occurred along a major highway.
Remediation activities included the excavation of approximately 5000 tons of petroleum impacted soil. All product recovery and soil excavation activities were completed within two months of the incident. Extensive soil sampling was performed to confirm the successful remediation of petroleum impacted soil that resulted from this incident. A comprehensive groundwater assessment was subsequently performed to delineate the area of petroleum impacted groundwater.
Conclusion
Although groundwater was impacted by the petroleum release, HES was able to negotiate periodic groundwater and surface water monitoring rather than active groundwater remediation at the site.
HES conducted groundwater monitoring and modeling activities and attained regulatory closure of this incident in 2008.