Introduction
At Highlands Environmental Solutions, we offer a wide range of environment-related services to our clients! In today's blog we will be doing a deep dive into these services so be sure to read our full addition to learn about what we can do for you!
Emergency and Disaster Response
When most people only think of emergency and disaster response related services AFTER, an emergency has occurred. Having a plan in place BEFORE an incident occurs is vital. Although HES does offer regulatory notification, rapid mobilization, proper remediation, and proper documentation; we also offer consulting and other services to help clients prepare before an incident occurs.
Environmental Remediation
Soil and groundwater remediation can be very expensive in both time and cost in a non-emergency scenario. At Highlands Environmental Solutions we have experienced professionals which can save you time and can also potentially also reduce costs even after an emergency response. Generally, a disaster or spill response consists of two phases:
Phase I: Initial emergency response to contain and control the release.
Phase II: Scheduled assessment and remediation, and closure of the incident.
By performing assessment remediation in a scheduled manner, the cost of the project can be reduced.
Site Assessment
Highlands Environmental Solutions offers a wide variety of different environmental services; including Air, soil, and water quality assessments; environmental risk, and auditing; and environmental due diligence assessments. In spill clean-ups, pre-existing contamination is often encountered. A responsible party for a spill should only clean up their issue. Highlands Environmental Solutions can assist with environmental forensics to help separate co-mingled contamination.
At HES, we are able to provide services in-house, as well as employ support services from our vast network of vetted subcontractors. Rest assured, you will be getting exceptional and experienced service every time!
Land Acquisition and Development
Each land acquisition and development project are unique. Upfront environmental due diligence is vital to reduce potential environmental liability when purchasing a property. Highlands Environmental Solutions can assist with:
– Phase I and II Environmental Site Assessments
– Environmental Risk Evaluation
– Environmental Permitting
– Environmental Compliance Plans (SWPPP, SPCC, Contingency Planning, Facility Response Plans, etc.)
– Brownfields Application, Management, and Redevelopment.
Insurance Support
Environmental liability claims can be incredibly costly to insurance companies. At Highlands Environmental Solutions, we offer a proactive solutions-based approach in order to minimize costs for claim managers. We can also review pollution liability claims to ensure the clean ups were performed properly, and the project costs are reasonable.
HES is skilled in offering third-party reviews, training, and environmental audits that can be requested before, during, or after work is done by another entities. Unfortunately, responsible parties and insurance companies can be taken advantage of, especially during spill or disaster responses. Because of our reputation we are frequently asked to audit projects to ensure that our client has received a fair and reasonable service from other providers.
Geotechnical Engineering
Highlands Environmental Solutions offers geotechnical engineering to a wide range of different client groups including residential, commercial, industrial, municipal, state, and federal clients. Generally speaking, our geotechnical engineering services include:
Field Exploration
Foundation Design
Pavement Design
Stormwater Design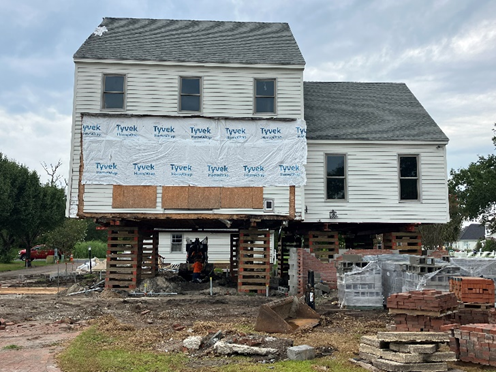 Conclusion
Highlands Environmental Solutions has extensive experience in a wide variety of different services that we have to offer! If you or your company is interested in learning even more about any of these services, check out our website using the link below or reach out to info@hesnc.com for more information.
www.highlandsenvironmental.com