Introduction
People and businesses acquire properties for a variety of different reasons. From an environmental standpoint, when acquiring properties, it is vital to properly execute environmental due diligence to assess whether or not there are any existing or potential environmental liabilities. These liabilities may be from a contamination risk, or a business risk.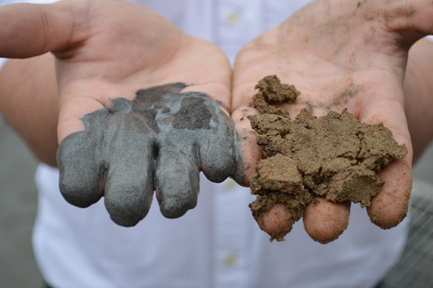 Why
Conducting an Environmental Site Assessment (ESA) before you acquire property can help you have more knowledge about environmental liabilities, regulatory compliance, property value reduction, and/or potential site restoration concerns. By properly executing an environmental due diligence review, a buyer can have additional "comfort" that a property does not have significant environmental concerns. Furthermore, if a property does have environmental "concerns", then the buyer may be able to purchase the property with lowered environmental liability… by way of a "bona fide prospective purchaser agreement" or redevelopment under a Brownfields Agreement.
Most states are "buyer beware". That is, if you purchase a property without conducting proper environmental due diligence, and environmental liabilities are found later, then the buyer is now the responsible party to address the environmental issue. If a buyer acquires property that has environmental liabilities, then the buyer could end up being fully responsible for the cleanup and remediation of those liabilities.
Highlands Environmental Solutions, Inc. provides Phase I and II Environmental Site Assessment services, to assess if environmental liabilities exist on properties. We employ both invasive and non-invasive technologies to assess the severity of impact to the soil, groundwater, surface water, and vapor intrusion by regulated constituents (petroleum, pesticides, chlorinated solvents, metals, nitrates, etc.).
Related Services
Some of the land development related services that Highlands Environmental Solutions, Inc. offers includes:
AAI and ASTM 1527 Compliant ESAs (Phase I, II, and III ESAs)
Merger and Acquisition Audits
Rapid Assessment/Audit Services
Property Imaging
Soil and Groundwater Sampling
Feasibility Studies
Groundwater and Contaminant Modeling
UST and AST Programs
Risk Based Corrective Action
Indoor Air Quality Assessments
Brownfields Assessments
FHA Water Quality Assessments
Facility Compliance Audits
Conceptual Site Design
Wetlands Assessments
Geotechnical Evaluation
Human and Ecological Risk Assessments
HES offers a wide range of different services for land acquisition to address the unique needs of our clients.
Conclusion
Highlands Environmental Solutions has conducted thousands of environmental site assessments throughout the Eastern United States. We are prepared to assist existing and new clients to provide quality site evaluations, in safe and experienced hands. Please visit our website at www.HESfast.com or contact us at info@hesnc.com for more information about how we can help you!